Working as a product designer at Cube Lighting Ltd saw my involvement with a wide range of speculative, bespoke and standard product development projects. Cube Lighting Ltd designs and manufactures a wide range of lighting products, including architectural, downlight and strip light ranges.
Surface Mounted Can Downlight
"Force"
While Cube offers a well-rounded range for interior lighting, development of a new downlights brochure in late 2017 revealed the need for a new exterior surface mounted downlight. With a previously bought in luminaire no longer fitting Cube's requirements, I worked solo on a new development project under the
Force
moniker, with the aim to produce a new IP protected design capable of sitting alongside the existing range of downlight products.
An initial set of requirements were set out using existing common components from other downlights, and a Solidworks concept produced. Using Cube Lighting's development process, iterations of analysis, evaluation and development were performed, evolving the Force design. These cycles improved factors such as ease of assembly, manufacturing cost, and maintenance access, whilst also balancing overall size, visual appearance, and customer experience (such as installation) with the need for IP66 Ingress Protection rating.
This project also formed the basis for my Loughborough University Diploma in Industrial Studies dissertation: 
The design and development of a new surface mounted exterior luminaire
Read the full text 
here
​​​​​​
Within tight constraints on thermal and electrical performance, Force makes good use of internal space. Compactness is maintained whilst still maintaining accessibility for the production team during assembly, a major consideration for Cube's in-house manufacturing. 
The threaded body enables single-step accessibility for maintenance once installed and maintains a balanced aesthetic with identical rings at either end of the luminaire. When re-assembling the body, there are minimal parts to realign, further easing accessibility and putting
Force
head a shoulders above many competing products.
LED Modular Bollard
"Lucknham"
Cube's
Lucknham
 LED bollard was originally developed as a bespoke design for Lucknham Park Hotel & Spa alongside a number of other designs. I performed a internal redesign to reduce overall cost and enable sale of the product in Cube's standard architectural range. 
Lucknham
has three major variants, with differing numbers of sides providing illumination. Redesigns of the surrounding structure allowed me to increase part sharing between models, reducing unique parts and their associated costs. The resulting three designs only require 2 unique parts each: A fascia with an appropriate amount of open sides (those with louvres), and a sheet metal mounting plate with the appropriate amount of places for
Lucknham
's custom LED boards.
Following the redesign I produced updated sales information and product renders demonstrating expected light spread (below), allowing
Lucknham
to be added to Cube's
updated architectural lighting offering.
Ground Wash Brick Light "
Londres Brick Light"
Another bespoke design adapted for Cube's standard product offering was the
Londres Brick Light.
Designed to fit into a single standard brick, the brick light carries the same visual language as another Cube product,
Londres
, allowing their use together by clients.
Though similar in outward appearance to Londres, the brick light presented a challenge in packaging the required performance in an easy to manufacture, install and maintain manner. The final design makes use of two major assemblies: a wall box the same size as a brick, for installation during or after wall construction; and the light fitting itself. The fitting is a minimalistic 4 welded parts: the fascia, LED strip & driver holder, and two insertion guides. A existing LED strip from Cube's Fluxline range was used to increase part sharing across the range.
Working in conjunction with Cube's design and production managers, we produced a highly successful initial run of brick lights for installation around a rooftop pool.
Directional Architectural Uplight
"Deyode"
At the very front-edge of Cube's product development efforts, I spent some time exploring adaption of an existing product
Diode 30
 to add adjustable functionality. This would allow specific angling of the LED output whilst maintaining a IP66/67 rating suitable for waterside use. While Cube had offered adjustable products previously,
Deyode
was to be a far smaller and more robust solution.
A large number of prototypes were investigated, using mechanisms such as bellows to allow flexible rotation. However, due to the need to transmit motion through a robust and water-resistant seal, attention was focused on adapting Cube's existing and proven o-ring sealing methods.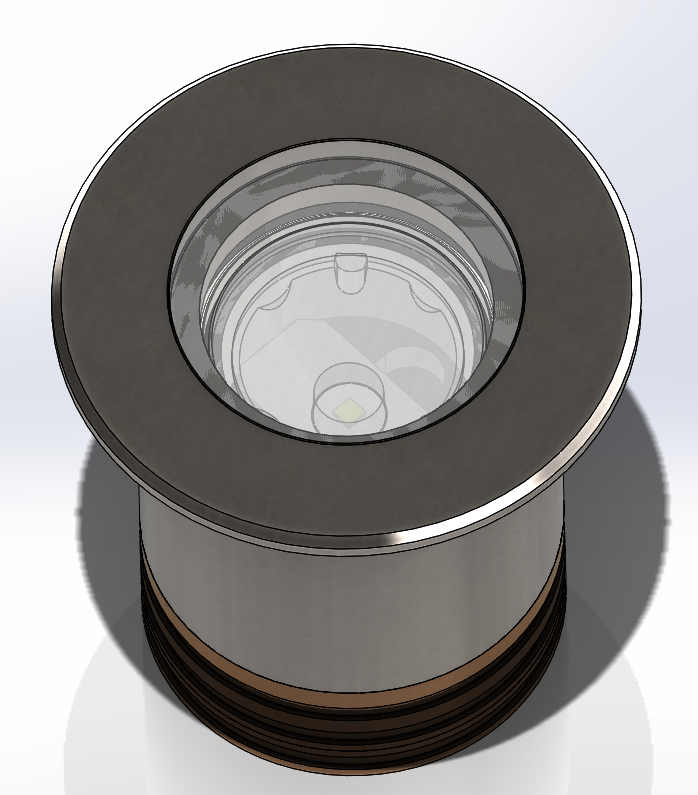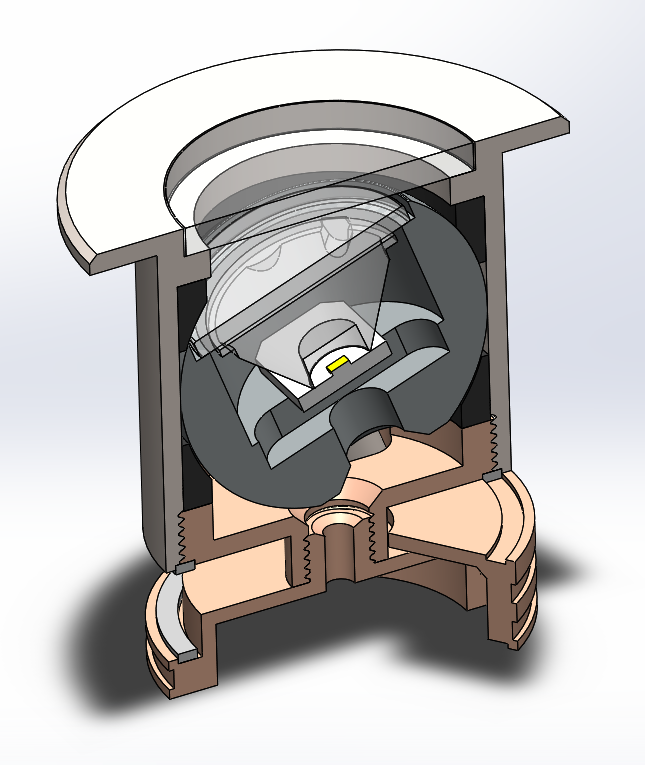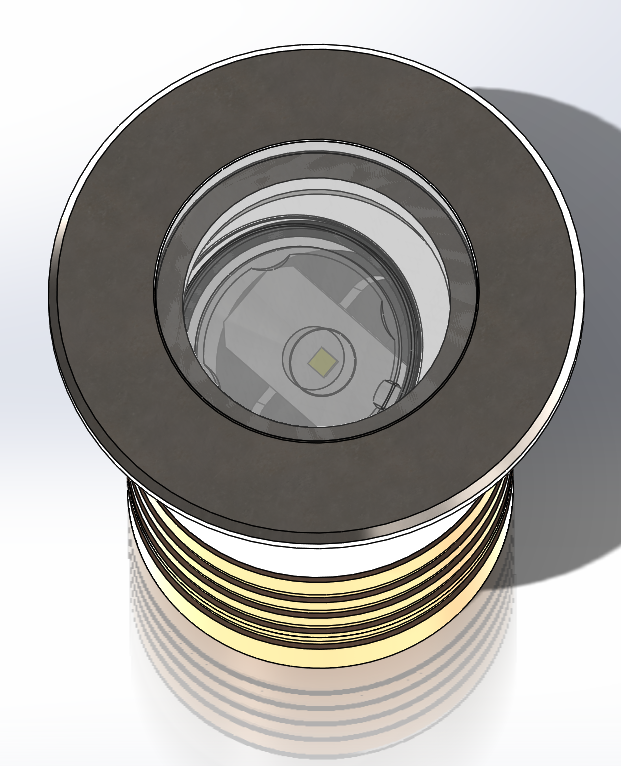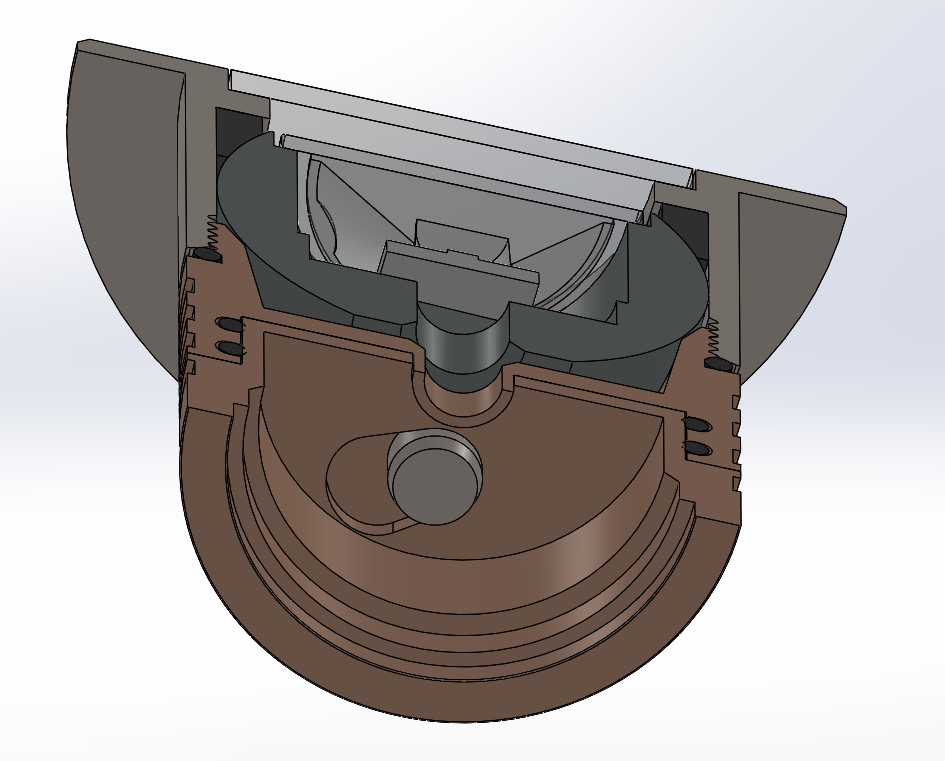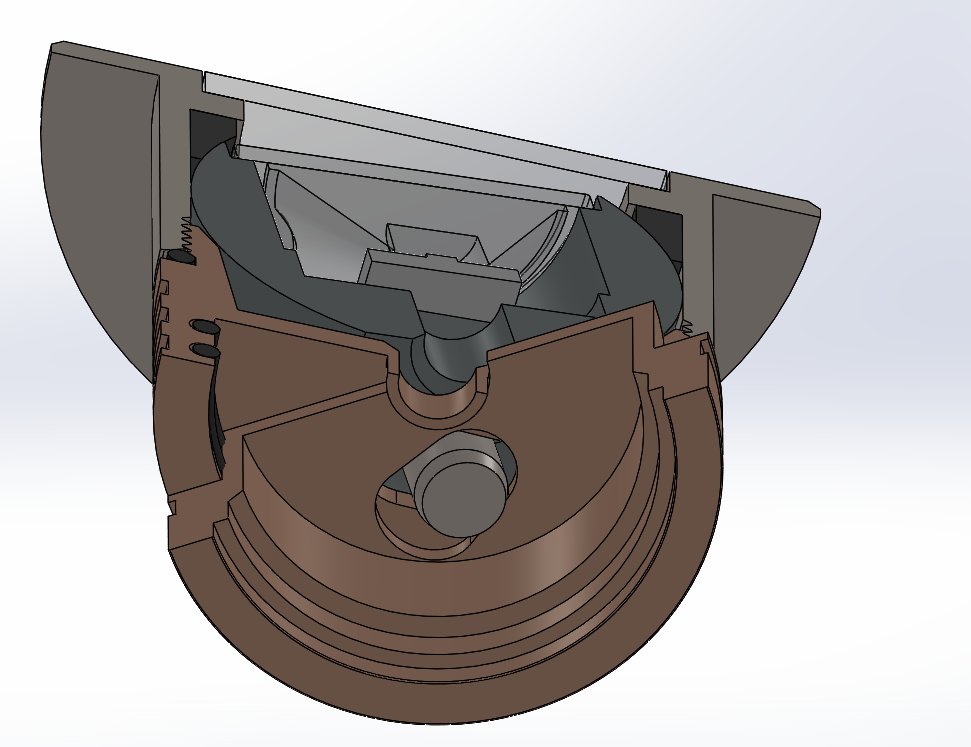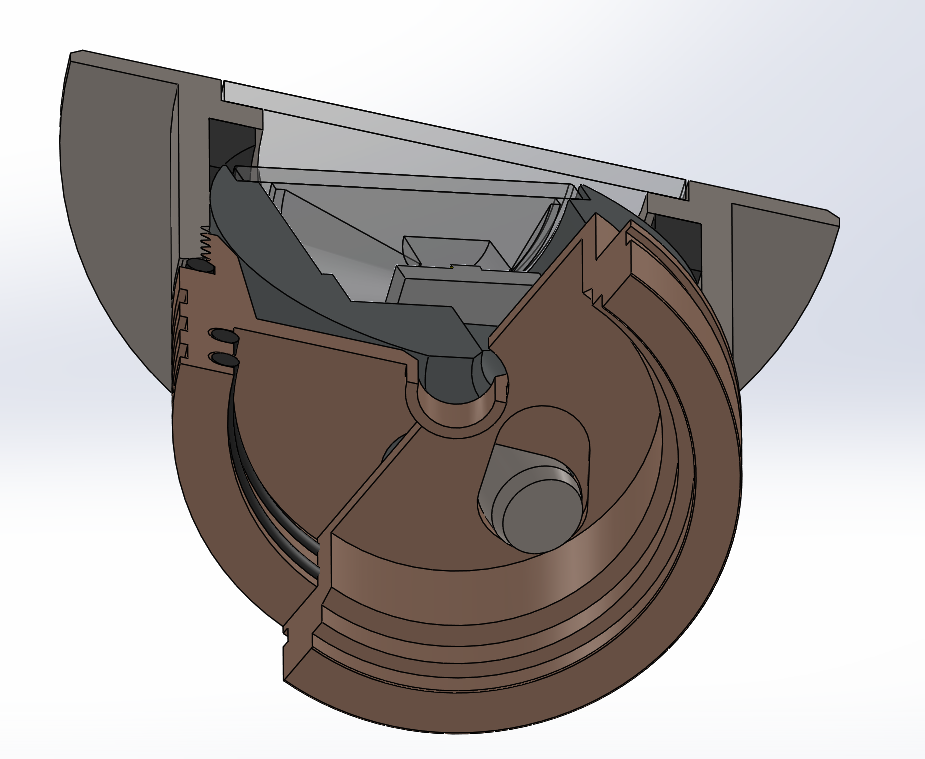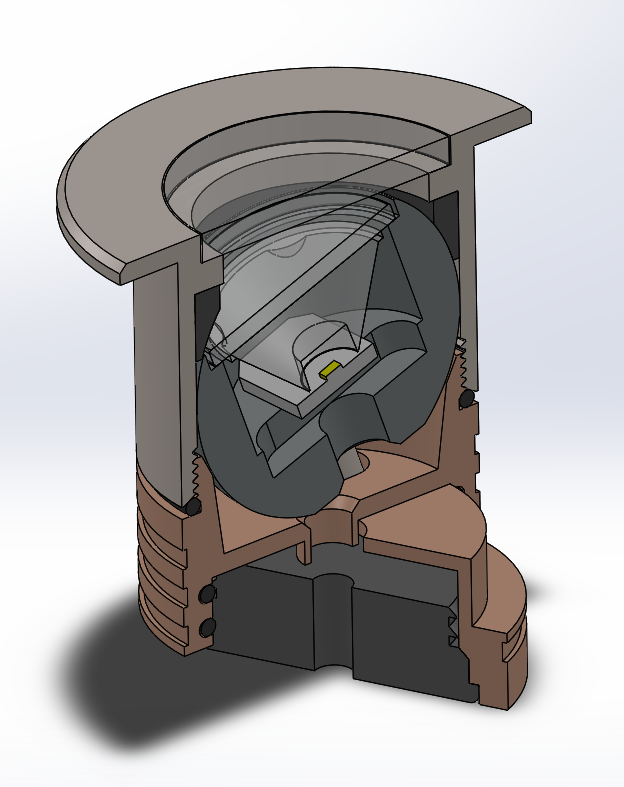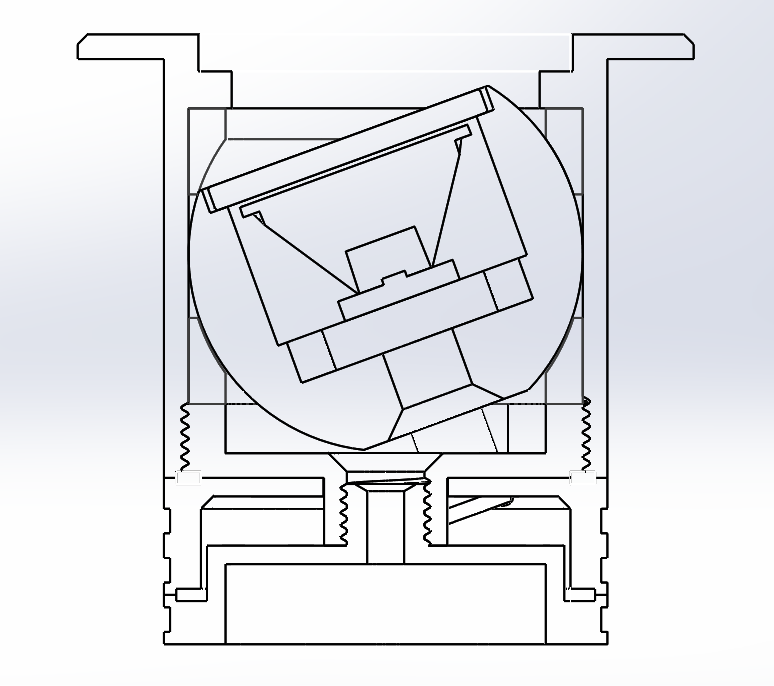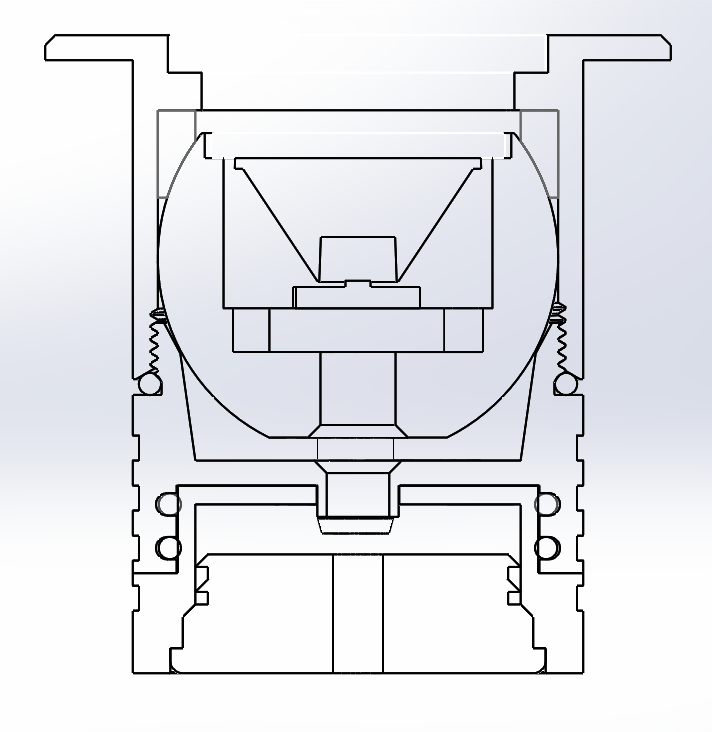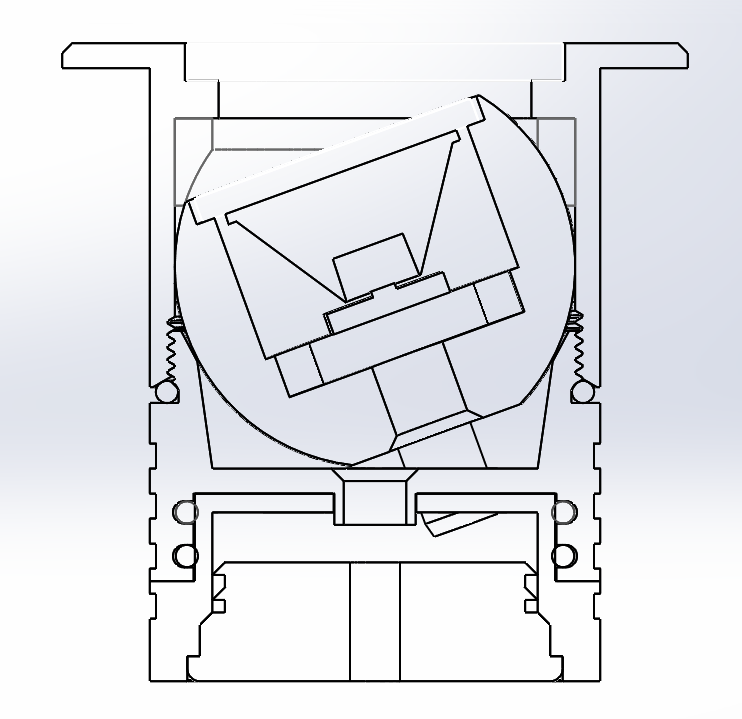 All images & drawings used with permission from Cube Lighting Ltd